Here's the goal: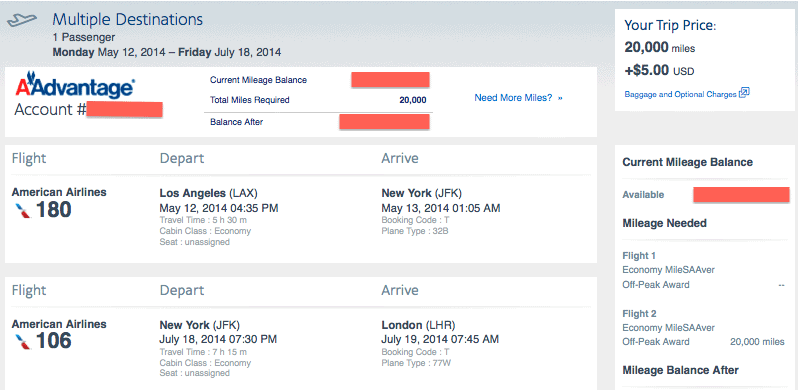 The goal is for a New Yorker to get a one way award to Europe in the height of summer for only 20k miles, which is a 10k mile discount plus a free oneway from Los Angeles to New York, a 12,500 mile value.
We want to pay 20,000 American Airlines miles for two flights that "should" cost 42,500 miles.
(This trick doesn't just work for New Yorkers. It works for people who live in every city that has an American Airlines flight to London. And it doesn't just work if you want a free oneway from Los Angeles. It works for free oneways from most of North America including Canada, Mexico, and Hawaii.)

So how can we accomplish our goal in 10 clicks?
1. On aa.com, "Refine your search."

2. AAdvantage Award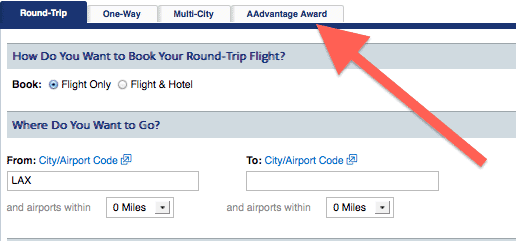 3, 4, 5. Multi-City and Dates. The first date has to be between October 15 and May 15. The second date can be any time including the height of summer.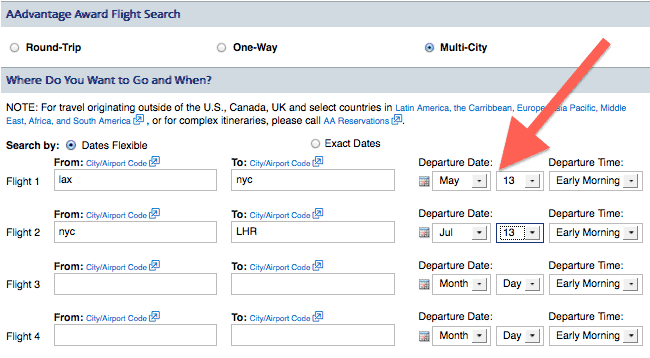 6. AA, American Eagle, and AmericanConnection. This click is optional. I did it on this route, so that British Airways flights (and their high fuel surcharges) won't clutter the search results.

7, 8. Select any light green date for each flight. (I love the price of "–" for the free oneway!)

Look how good award space is between New York City and London-Heathrow this summer.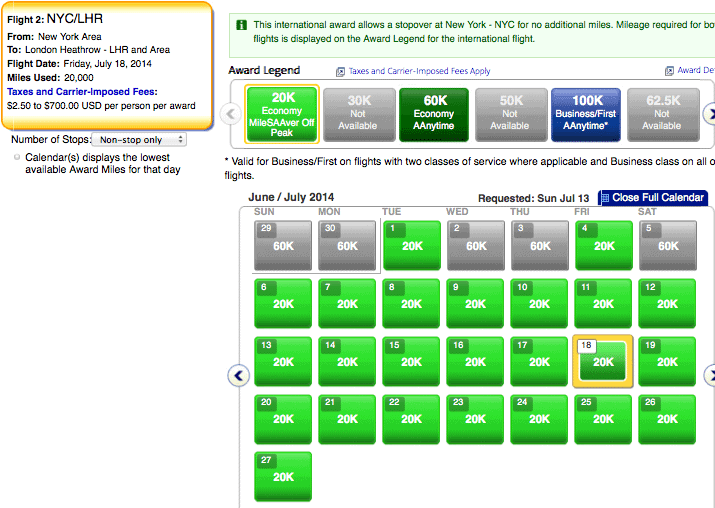 9, 10. Select each flight by clicking on the "Flight 1" and "Flight 2" boxes then choose your flights.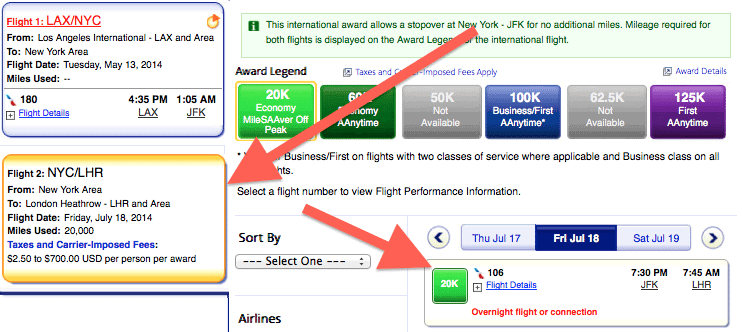 (Yes, yes, I probably skipped a few clicks for effect. This probably takes 20 clicks.)
Goal accomplished: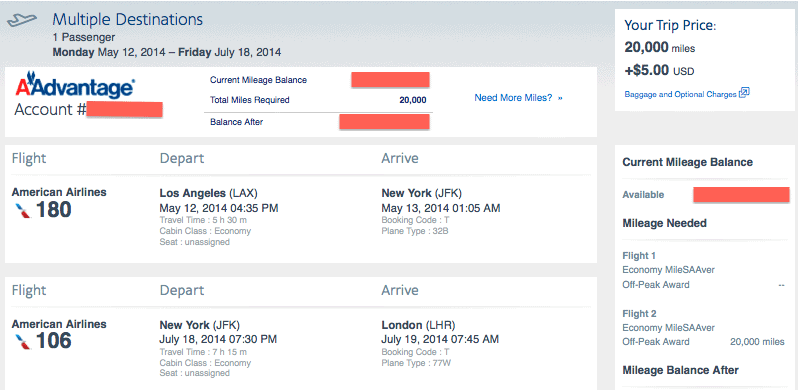 For more information on this trick, why it works, what other routes it can work on, and a step-by-step breakdown of how to book it for yourself, see 20k Miles to All of Europe All Summer.



---
Editorial Disclaimer: The editorial content is not provided or commissioned by the credit card issuers. Opinions expressed here are author's alone, not those of the credit card issuers, and have not been reviewed, approved or otherwise endorsed by the credit card issuers.
If you liked this post, sign up to receive one free daily email every morning with all of the day's posts! You can also follow MileValue on Twitter and Facebook.