I earn a commission for some links on this blog. Citi is a MileValue partner.
My absolute favorite awards are the ones I've booked for family and friends. Helping them fly for (nearly) free is a great pleasure that can't be replicated. Recently, my sister came to me asking for advice on the cheapest ways to fly from Boston to Paris this summer. She has zero miles and a tight budget. Staring at $1,500+ flights on Kayak.com, the trip wasn't looking promising.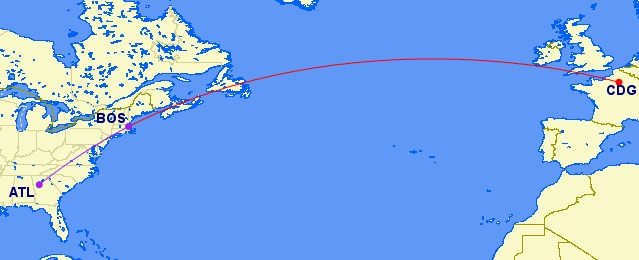 Luckily, with the help of my AAdvantage miles, I was able to find her nonstop flights from Boston to Paris during the peak of summer travel. In addition, I helped her add a free oneway home for Thanksgiving, saving her additional money and hassle.
How did I find the award space? Was the free oneway easy to add to the itinerary? What's the method to booking two seemingly tough awards on the same itinerary? Is there a secret way to save 10k miles on this trip?