I earn a commission for some links on this blog. Citi is a MileValue partner.
I asked longtime award booker and occasional blog contributor JB to write about a very interesting Delta award he just booked.
A lot of people think Delta miles are worthless, but there are no other miles that could book a single convenient award with long stops in Tahiti and Sydney plus an overnight in Auckland.
A client contacted the MileValue Award Booking Service requesting a slightly modified version a MileValue classic: Tahiti, New Zealand & Australia on One Trip Using Delta Skymiles.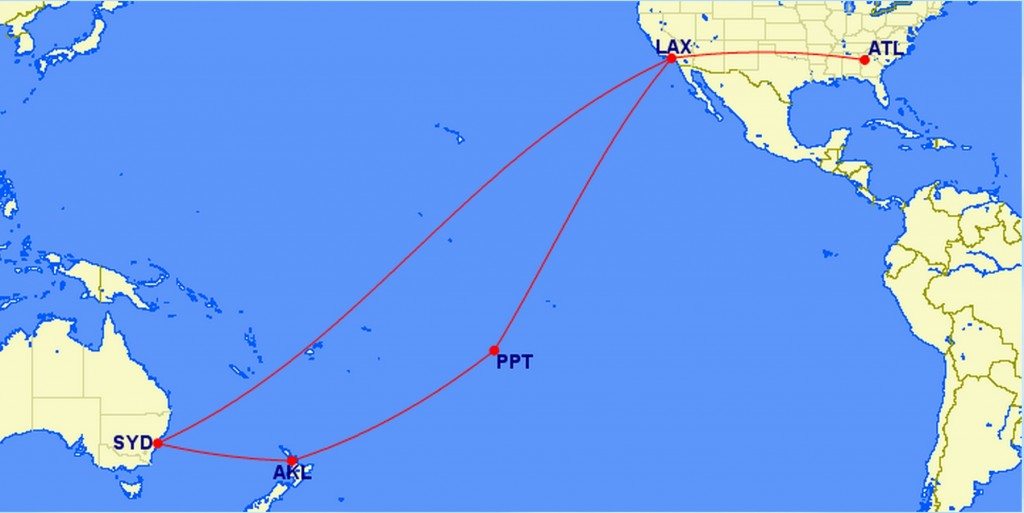 She had tried another award booking service that failed to convince Delta to book the award. Despite this ominous sign, I took it on.
Her routing is all one award. It is properly viewed as a round trip to Sydney (SYD) with a stopover in Papeete (PPT). There is an overnight in Auckland (AKL), but the time between flights is less than 24 hours, and on an international award ticket, that is a "layover" not a "stopover." That means we are following the rule that you get one stopover plus one destination on a Delta award.
I'm sure you educated readers already know that. But, guess who didn't. That's right… the Delta agent.
How did I search for award space?

How did I out-maneuver the agent to get the award ticketed?

What is the go-to lie Delta agents are telling to try to shut down your award and how you do you beat it?