Alitalia Business Class award space is wide open in Spring 2016 from New York and Boston to Rome for 62,500 Delta miles each way. Many days have three award seats in nearly flat beds. You can connect to New York on Delta flights for zero extra miles, award space permitting, and within Italy or Europe on Alitalia for zero extra miles.
What is the Alitalia Business Class product?

What is the award price with Delta miles?

What is the award space on Alitalia's routes?

What connections are possible?

How do you book these awards?

How do you get Delta miles?
Alitalia Business Class Product
Alitalia's Business Class features a staggered layout similar to Austrian Airways', which I reviewed in Trip Report: Austrian Business Class from Vienna to Chicago. Your feet go under the arm rest of the person in front of you.
Though widely marketed as fully flat, my eyes tell me that Alitalia seats are not fully parallel to the ground.
You can still get a comfortable night sleep, but not quite as comfortable as you'd get from a fully-flat, parallel-to-the-ground bed.
Award Price
Delta charges 62,500 miles each way to Europe in Business Class. Alitalia awards originating in the United States, including one ways and roundtrips to Europe, do not incur fuel surcharges.
Alitalia awards originating in Europe, like one way trips home, do incur fuel surcharges, so don't book one ways from Rome to the United States with Delta miles.
The miles price is the same from anywhere in the continental United States or Canada to anywhere in Europe, so adding connecting Delta or Alitalia flights will not change the miles price.
Roundtrip taxes to Rome should be $60 according to my List of Award Taxes from Major Cities in Europe, So You Return from Low Tax Countries.
Award Space
Alitalia flies year round from Boston, New York, and Miami to Rome. It serves Los Angeles and Chicago in the Summer.
Award space is wide open from New York to Rome from January to May, 2016 (the end of the current 11 month booking window) for up to three passengers. Award space is good in 2016 from Boston to Rome.
New York to Rome
The following calendars show award space from New York to Rome for three passengers in Business Class on nonstop flights. Days that say 62,500 miles have three Business Class award seats on at least one Alitalia flight that day.

The calendars show that award space is wide open in 2016 from New York to Rome in Business Class on Alitalia flights.
Boston to Rome
Boston to Rome doesn't have quite as much award space for two passengers, but there is still plenty of space in Spring 2016.
Los Angeles to Rome
The other routes–from Miami, Chicago, and Los Angeles–don't have nearly as much award space. But there is a smattering of dates this summer from Los Angeles to Rome in Business Class with space for two.

Connections
Don't think of this as award space to Rome. Think of it as award space to Europe. Here are Alitalia's flights from Rome.
Any connection within Europe in Business Class adds zero miles to the 62,500 miles price. That's pretty much every city in Italy and every major city in Europe.
You can also connect to New York in Delta or Alaska First Class for zero extra miles. While Alitalia award space intra-Europe is widely available, Delta First Class space is much less available. That means this Alitalia award space is primarily valuable for those living in New York and Boston. But if you're flexible enough, you can find availability in Delta First Class.
Booking the Awards
Alitalia awards are searchable and bookable on delta.com. I'd book right there unless you need to book a mixed cabin award or you are getting an error online, in which case I'd call Delta at 800-323-2323 to book. Unfortunately Delta will charge you a phone booking fee of $25 per ticket. There is no way to hold award space with Delta miles.
Pay your award taxes, fees, and fuel surcharges with the Citi Prestige® Card. The first $250 in award taxes, fuel surcharges, airfare, or airline fees per calendar year are refunded to you as a statement credit. If you've already maxed out the statement credit, you will still earn 3x ThankYou Points on the award taxes.

Getting the Miles
Right now Delta miles are easier than usual to get. Both the personal and business versions of the Delta Gold card are offering 50,000 bonus SkyMiles after spending $2,000 in the first three months. Their $95 annual fees are waived for the first year.
The Delta Platinum card offers 60,000 bonus miles and 10,000 MQM (status miles) after spending $2,000 in the first three months. The $195 annual fee is not waived, but it is partially offset by a $100 credit if you make a Delta purchase in the first three months.
These deals end June 30.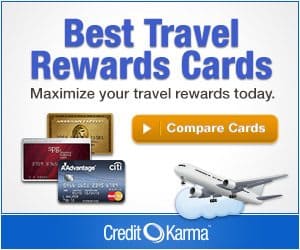 Bottom Line
Award space is excellent in 2016 in a very good Business Class product from New York and Boston to Rome and the rest of Italy and Europe. Alitalia Business Class costs 62,500 Delta miles each way plus roundtrip taxes of about $60.
Award space is open for up to three people per flight.
Connections are widely available in Rome, and to a lesser extent within the United States.
------------------------------------------------------------
Editorial Disclaimer: The editorial content is not provided or commissioned by the credit card issuers. Opinions expressed here are author's alone, not those of the credit card issuers, and have not been reviewed, approved or otherwise endorsed by the credit card issuers.
If you liked this post, sign up to receive one free daily email every morning with all of the day's posts! You can also follow MileValue on Twitter and Facebook.
Earn 50,000 bonus points (worth $800 in American Airlines flights) after spending $3,000 in the first three months on the Citi Prestige® Card. Plus get a $250 Air Travel Credit each calendar year, free airport lounge access worldwide, and your fourth night free on hotel stays. Why I got the card.