As you read this, I'm 35,000 feet up on my way to Medellin, Colombia.
I was in Tucson over the weekend for a tennis tournament, and I didn't have any exit flight booked. I really wanted to return to Colombia because I had enjoyed Bogota so much and heard even better things about Medellin, but award space didn't appear to be available for a Monday departure from Tucson to Medellin.
I used two tricks and a little bit of creativity to come up with a Saver award, save myself $75 in fees, and give myself a chance to hang out with a buddy I haven't seen in a few years.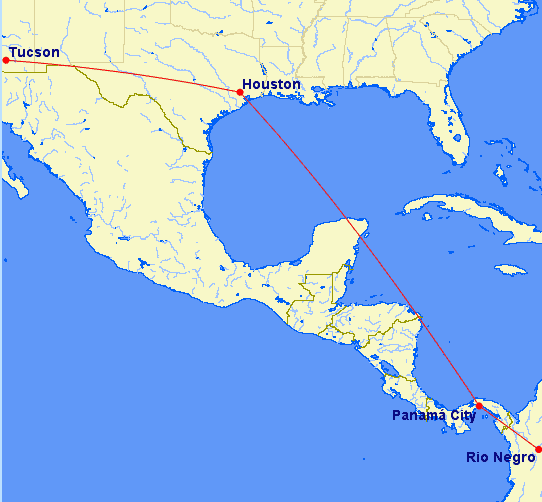 What were my two tricks?

How did I save $75?