I earn a commission for some links on this blog. Citi is a MileValue partner.
The Chicago Seminars wrapped up today after a weekend filled with information, networking, and free candy.
MileValue sponsored the event, so we had a table where I was giving out free t-shirts and information on our Award Booking Service.
I think everyone looks better in a MileValue t-shirt.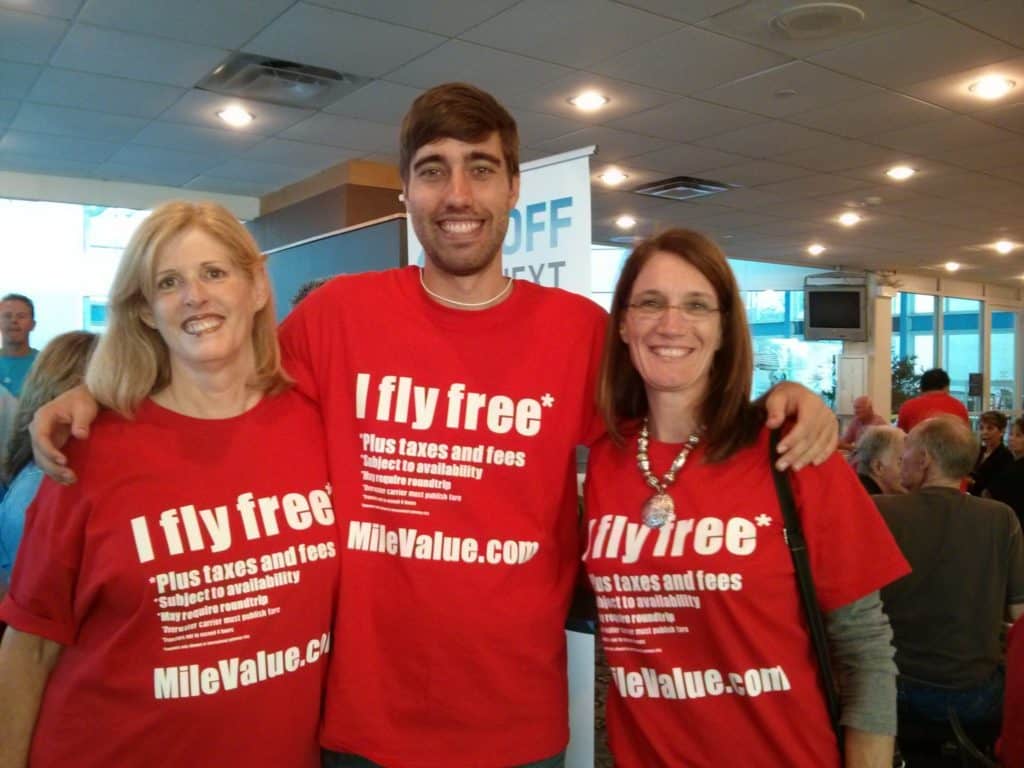 And here's some of the best award bookers I know in front of the MileValue table.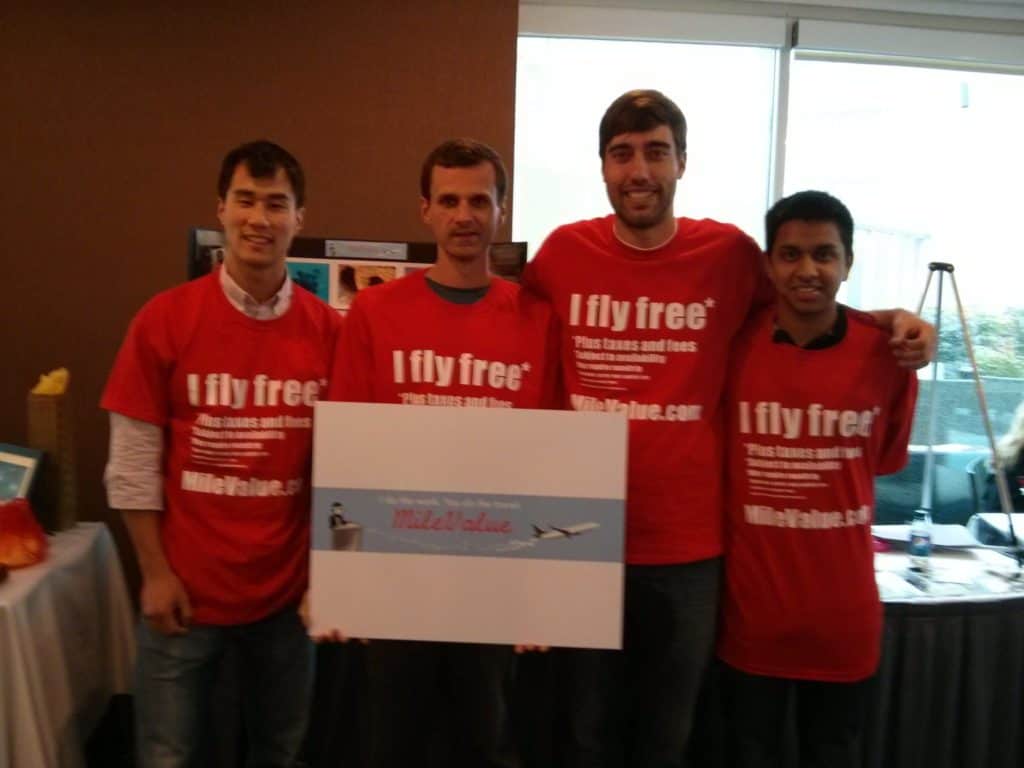 At the table, I had printed some of my favorite photos from my nine months on the road this year, and there was even a contest where I awarded a $50 gift card to loyal reader Victor for correctly guessing the country of the three unlabeled photos. Care to venture a guess?
Some of your and my favorite bloggers were there including Frequent Miler, The Points Guy, Mommy Points, Delta Points, First2Board, Lucky, and many more.
I enjoyed talking to them, long time readers, and folks who hadn't yet heard of MileValue. I was able to meet a lot of people over the meals, breaks, and after-hour drinks.
Unfortunately because I was manning a table outside the seminar rooms, I didn't have a chance to hear very much of the actual presentations, though I heard good reports from folks who went to the presentations.
The event ran very smoothly thanks to Rick Ingersoll, Howie from the Frugal Travel Guy, and dozens of other volunteers.
I can't wait for next year. If you haven't gone to the Chicago Seminars, you are missing out.
———————————————————–
Also there was this hero and role model! (Yes, those are all credit cards. No, not all of his cards are pictured because he also had a few necklaces full of them.)