American Airlines, United, and Delta all release several co-branded credit cards with various benefits, bonuses, and fees.
I have attempted to summarize the following cards on one table for easy comparison:
United MileagePlus® Explorer Card
Gold Delta SkyMiles® Credit Card from American Express
I consider these to be the "basic" personal card for each of the three legacy carriers in the United States. Each airline also has a lower-tier cards which earn miles at a lower rate and come with no sign up bonus. And several of the airlines have higher tier cards that come with gigantic annual fees and even better benefits. But these are the four basic cards.
Which cards have the best sign up bonus?

Which have the best benefits?
The chart below is slightly color-coded. Red indicates something particularly excellent. Blue indicates something bad. (Click to enlarge.)
Sign Up Bonuses
The Citi® / AAdvantage® Platinum Select® MasterCard® offers 50,000 bonus American Airlines miles after spending $3,000 in the first three months.

You can spend those miles on American Airlines' amazing award chart, which features some absolute steals like 67,500 miles one way in Cathay Pacific First Class to Southeast Asia. (The American Airlines chart gets a lot worse March 22, 2016.)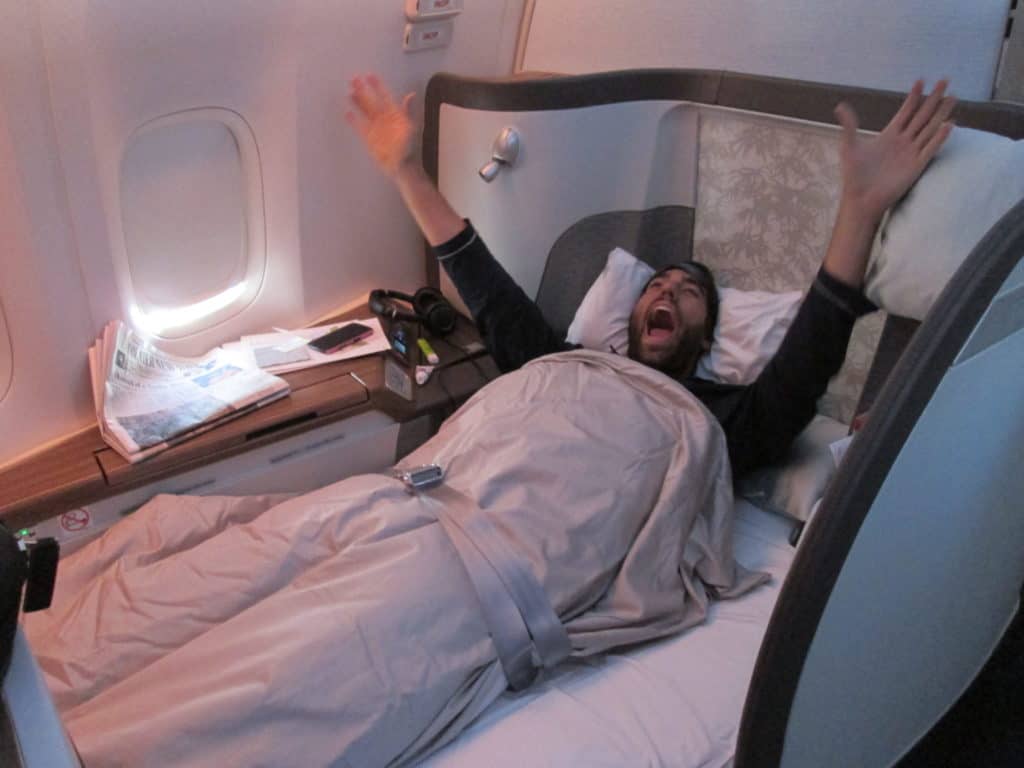 The United card's public bonus is 30,000 miles after spending $1,000 in the first three months. Log into your United account here to see if you are offered the 50k/$2k offer. If not, go to a Chase branch and apply in person for the 50k/$2k offer.
The Delta frequently has targeted 50k bonus offer, and every few months has a public one. Skip it at 30k unless you are desperate for Delta miles.
Annual Fees
The American Airlines, United, and Delta cards all waive the annual fee for 12 months, then charge $95.
Elite Dollar Waivers
United and Delta have added a requirement that you spend a certain amount of money each year with those airlines to get elite status, in addition to the classic requirement of flying a certain number of miles or segments.
Spending $25,000 on your United card in a calendar year waives that year's Premier Qualifying Dollar requirement for statuses up to Platinum, but not for 1K. In addition, you'd get 10,000 bonus award miles for spending $25,000 on the card in a year.
Spending $25,000 on your Delta card in a calendar year waives that year's Medallion Qualifying Dollar requirement for all statuses.
American has not imposed a dollar requirement to get status, so its card doesn't need or have this feature.
Extra Features
My favorite extra feature is that the United card offers cardholders extra award space on United flights that is normally set aside for elites.
Bottom Line
Airline cards offer attractive sign up bonuses, benefits that mimic lower tier status like priority boarding and a free checked bag, and other perks like lounge passes.
I have had or currently have every card in this post for these reasons.
However, airline co-branded cards are generally not the cards to put all your daily spending on because they only earn 1 mile per dollar. Focus on these cards for the bonuses and perks, and put your big monthly spending on cards with category bonuses.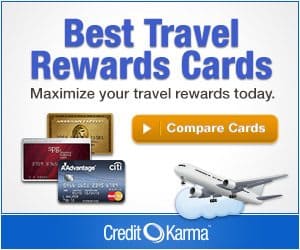 ------------------------------------------------------------
Editorial Disclaimer: The editorial content is not provided or commissioned by the credit card issuers. Opinions expressed here are author's alone, not those of the credit card issuers, and have not been reviewed, approved or otherwise endorsed by the credit card issuers.
If you liked this post, sign up to receive one free daily email every morning with all of the day's posts! You can also follow MileValue on Twitter and Facebook.
Earn 50,000 bonus points (worth $800 in American Airlines flights) after spending $3,000 in the first three months on the Citi Prestige® Card. Plus get a $250 Air Travel Credit each calendar year, free airport lounge access worldwide, and your fourth night free on hotel stays. Why I got the card.