I earn a commission for some links on this blog. Citi is a MileValue partner.
Purchases of Daily Getaways packages–see my rundown of the best deals this coming week–are coded as purchases from a travel agency. That means: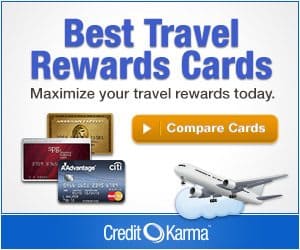 Last week I purchased packages with my Citi ThankYou® Premier Card, and as you can see, the purchase coded as "Travel Agency and Tour Operators."
Right now, Travel Agencies earn 2x points on the Citi ThankYou® Premier Card, and that goes up to 3x on April 19.
I also purchased a package with my Barclaycard Arrival PlusTM World Elite MasterCard®, and that purchase shows up on the list of travel purchases for which I can redeem Arrival miles.
(If you don't know what I'm talking about, the Arrival Plus earns 2 miles per dollar on all purchases, and you can use the miles to redeem for any travel purchase at a rate of 1.14 cents per mile. Here's how redemption works.)
I haven't used a Sapphire Preferred to purchase a Daily Getaways package, but the card offers 2x Ultimate Rewards per dollar on travel purchases, which includes travel agencies.
Which Card Should You Use?
It depends on your goals.
If you are short on cash, use the Arrival Plus, and redeem your Arrival miles to not pay for your package.
If you want to earn ThankYou Points to transfer to Singapore, Flying Blue, or Virgin Atlantic, or to use for 1.25 cents toward any flight on any airline, use your ThankYou Premier.

If you want to earn Ultimate Rewards to transfer to United, British Airways, or Hyatt, use your Sapphire Preferred.
I'll be using my ThankYou Premier because I've had the card just over one year, which means I am clearing the second half of the card's split sign up bonus: (the third bullet point)
Earn up to 50,000 bonus ThankYou® Points. Bonus points are redeemable for up to $500 in gift cards, up to $625 for airfare or other great rewards
Earn 20,000 points after $2,000 in purchases within the first 3 months of account opening
Earn an additional 30,000 points after another $3,000 in purchases within the first 3 months of your second year of being a cardmember
It'll be nice to rack up the 30,000 bonus points while also earning 2x points on some of the spending on Daily Getaways packages. That will be more than enough points to book a one way between the mainland United States and Hawaii in a flat bed like I flew this week.
————————————————————————————————————
Never miss a post again! Follow MileValue on Twitter and Facebook. And sign up to receive one free daily email every morning with all of the day's posts!
Earn up to 20 free hotel nights after meeting spending $2,500 in the first 90 days on the Club Carlson Visa.