I earn a commission for some links on this blog. Citi is a MileValue partner.
Malaysia Airlines has an incredible First Class product on its A380, on par with the best in the world. I flew Malaysia First Class from Paris to Kuala Lumpur in 2013 and loved the service, luxury touches, and satay cart.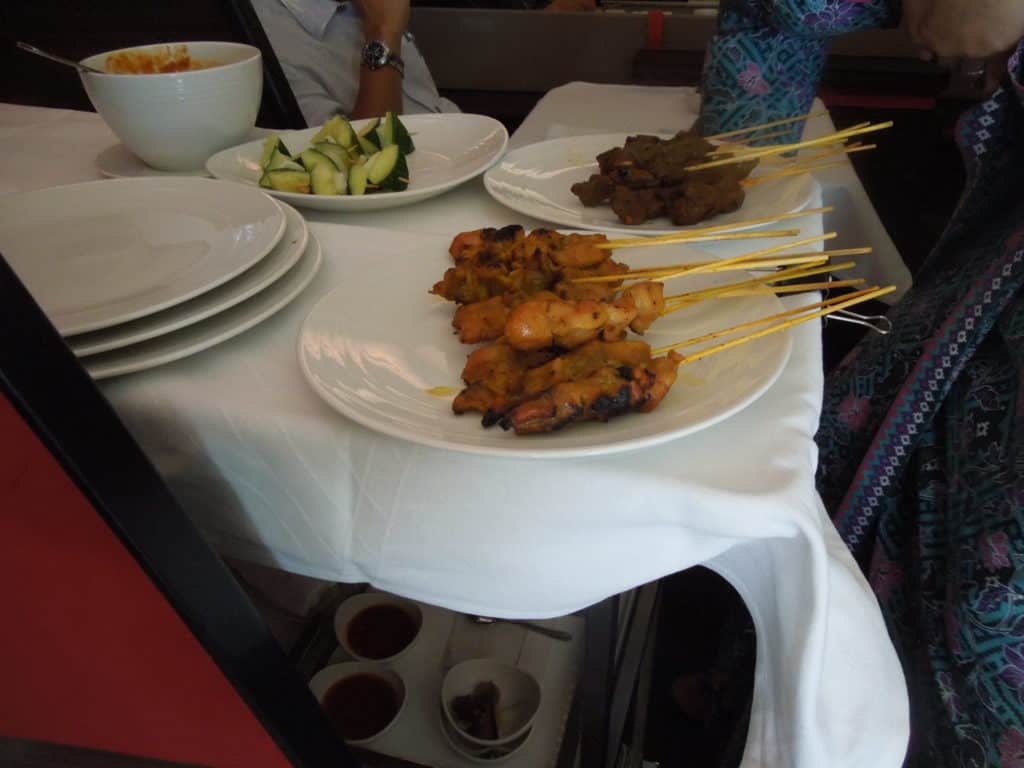 You can fly the same product between London and Kuala Lumpur for 70,000 American Airlines miles with great award availability.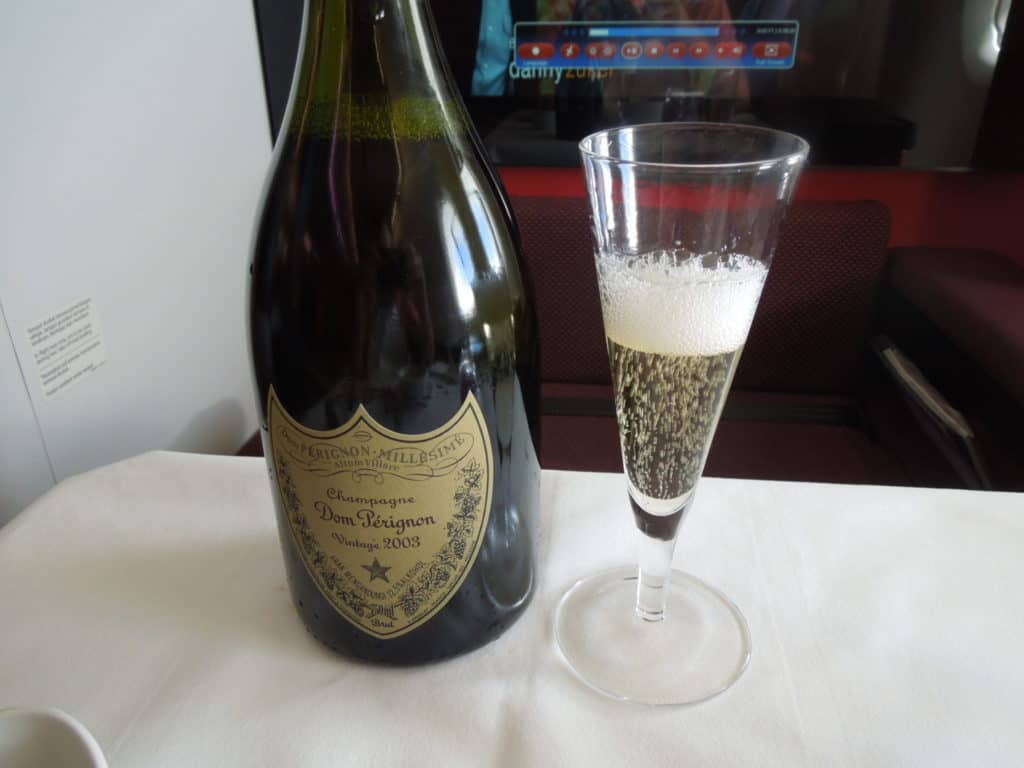 Unfortunately Malaysia Airlines is in terrible financial shape after losing two planes last year, so it is completely revamping its company and dumping some A380s. It has cut the A380 from its Paris <-> Kuala Lumpur route, but the plane remains on twice daily services between London and Kuala Lumpur.
Product
I love Malaysia Airlines First Class. It is reminiscent of Cathay Pacific First Class to me. A super wide throne that makes for a very comfortable bed.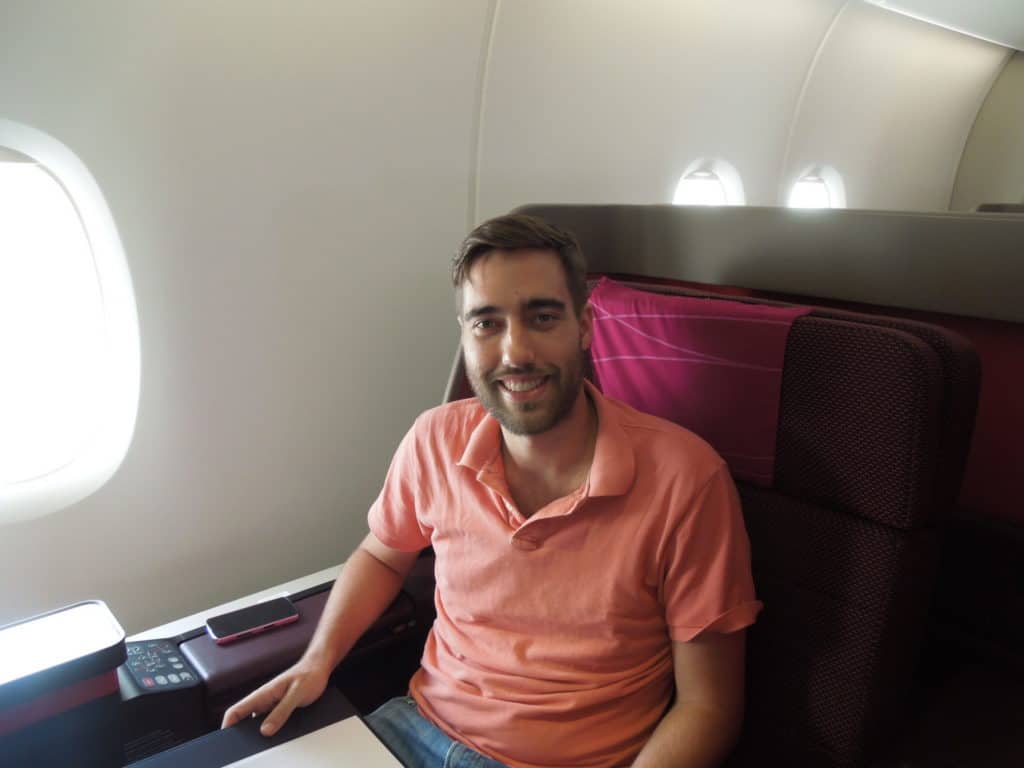 The only quibble I ever have with flat beds on airplanes is when they aren't very wide, making me feel a little claustrophobic. There are no such issues in Malaysia First Class. The 26.1″ wide, 7'3″ long bed was plenty big.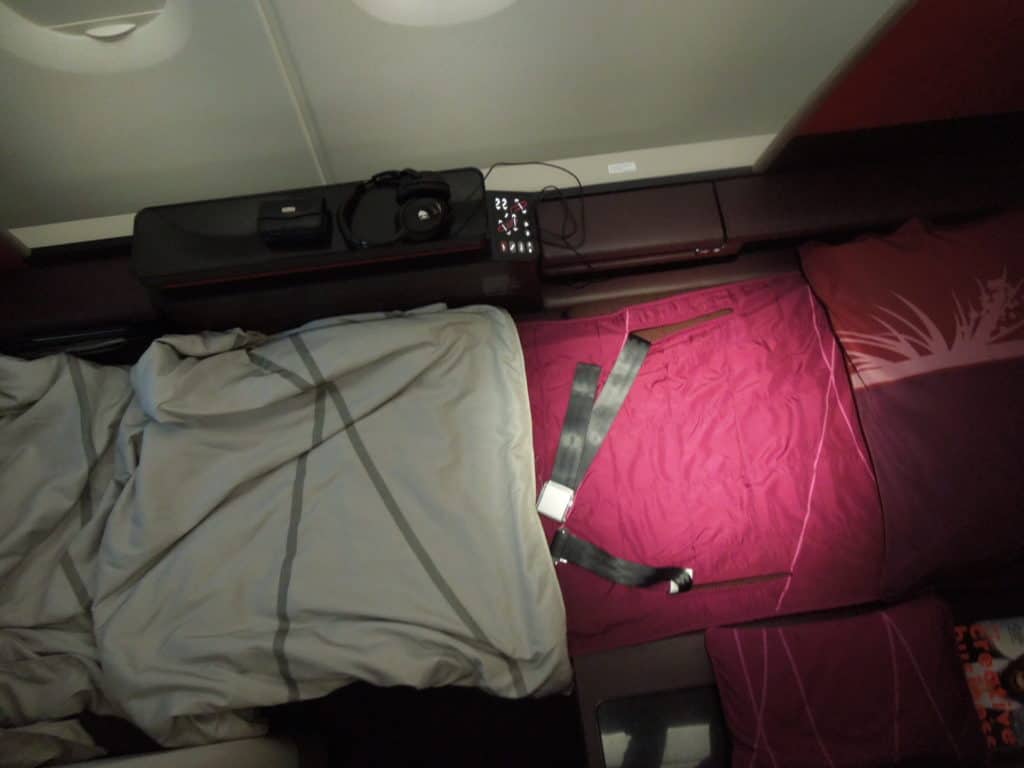 The Malaysia A380 has eight First Class seats arranged 1-2-1.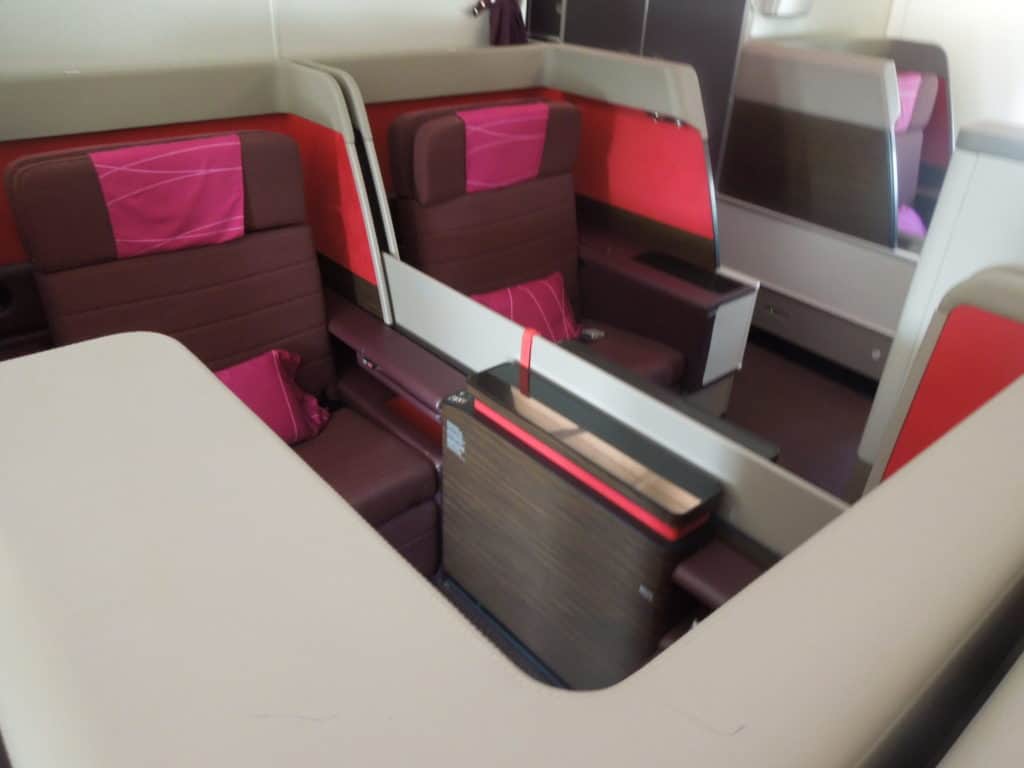 Dom Perignon and caviar are served onboard.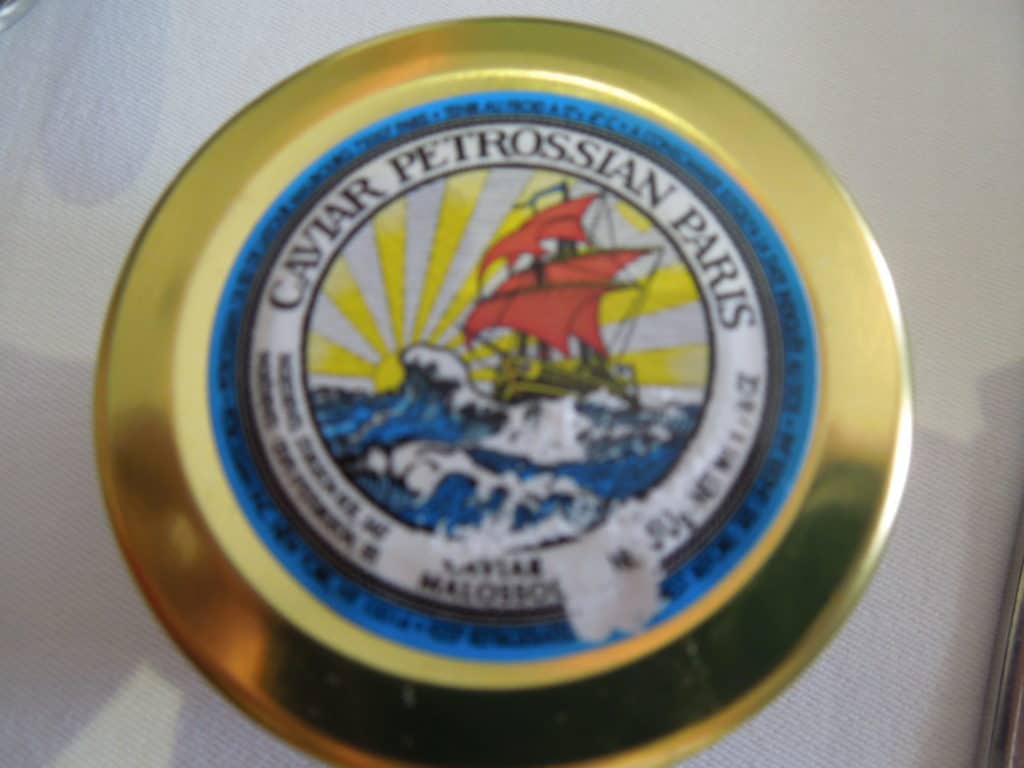 The service on my flight blew me away, especially all the small touches like multiple flight attendants introducing themselves and thanking me for flying Malaysia Airlines to the flight attendants kneeling down to seat level when interacting.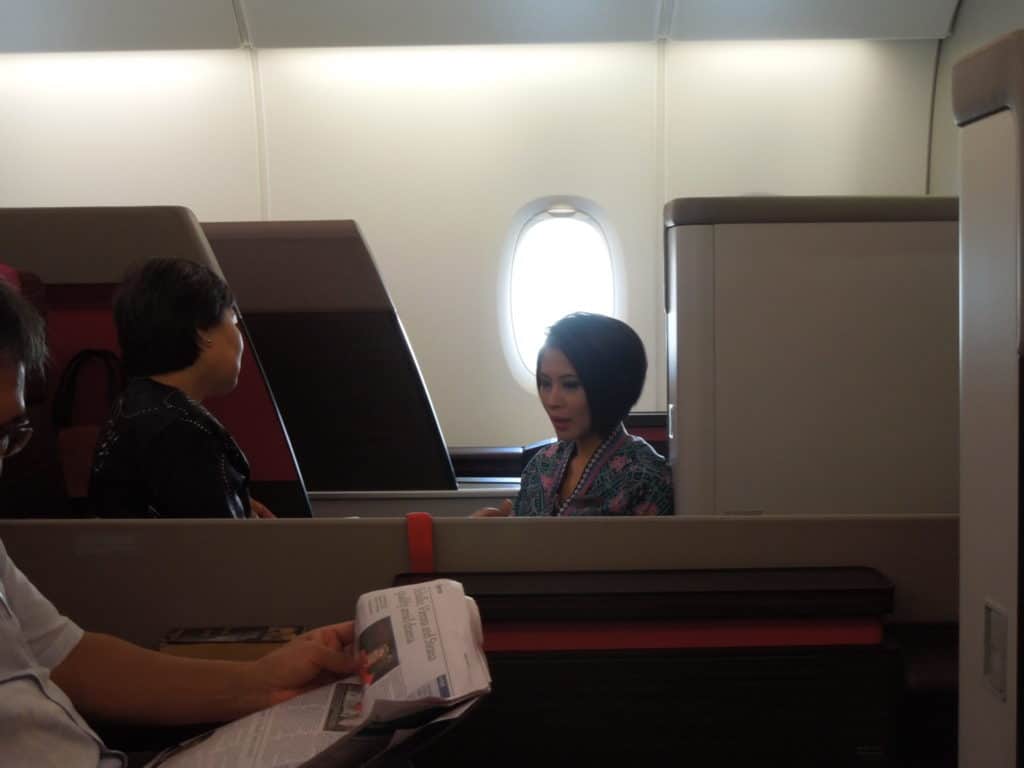 Award Price and Where You Can Fly
The only route with Malaysia Airlines First Class on the A380 is London <-> Kuala Lumpur. You can connect anywhere in Europe and anywhere in Asia 2 (Southeast Asia plus China) for the same 70,000 American Airlines miles one way.
There are no fuel surcharges on the flight; you just pay government taxes. Departing London, those taxes are about $300 one way, so if you want to start in Europe, you'll save a lot of money by starting NOT in London and just connecting there on a British Airways or other oneworld flight.
I'd recommend starting in Kuala Lumpur to save hundreds of dollars on taxes and get an extra hour (13.5 hours) in flight.
Award Space
Award space is excellent in First Class for one passenger and in Business Class for 1-2 passengers. I searched this week and the first weeks of September, November, January, March, and May for First Class award space to see how it varies by season and time.
On every Malaysia Airlines flight, I found either zero or one First Class award seat, never a second. If you have a companion, either book two Business Class seats, one First and one Business, or one First and hope for a second to open up later.
London to Kuala Lumpur
This week: no First Class award space

September: 3/7 days
November 7/7 days  (two days had one First Class seat on each flight)
January: 3/7 days
March 7/7 days

May 0/7 days
Kuala Lumpur to London
This week: 3/7 days
September: 3/7 days
November 5/7 days
January: 2/7 days

March 0/7 days

May 0/7 days
The main patterns I discern are that:
First Class award space is generally excellent for one passenger but more so within 8-10 months of departure as both directions had zero First Class award space in the first week of May.
During periods of zero First Class award space, there was plenty of Business Class award space (max 2 seats per flight.)
Award space is a bit better from London to Kuala Lumpur in First Class than vice versa.
Searching and Booking
Search on ba.com. Here's how. Note the date, flight number, and cabin of the award space you find. You can double check the A380 operates the route by clicking the flight number.
I prefer the redeye MH1 timing going east. Heading west, I'd probably take the MH4 flight times.
You can book any Malaysia Airlines award space you find on ba.com with American Airlines miles. To book, call American Airlines at 800-882-8880. Give the agent the date, flight number, and cabin of the award space you found. Confirm that the agent is NOT charging you a $40 phone fee, since the award cannot be booked online with American Airlines miles.
Getting AA Miles
Bottom Line
Flying Malaysia Airlines First Class was one of the best flights of my life. You can fly it for only 70,000 American Airlines miles one way, and award space is excellent in both directions.
Search on ba.com, and book by calling American Airlines.
Use the flight as part of a round-the-world trip. Nowadays, RTW awards are poor values, so you need to construct them out of a series of cheap, one way awards like this one.
————————————————————————————————————
If you liked this post, sign up to receive one free daily email every morning with all of the day's posts! You can also follow MileValue on Twitter and Facebook.
Earn 50,000 bonus points (worth $800 in American Airlines flights) after spending $3,000 in the first three months on the Citi Prestige® Card. Plus get an additional $500 in free airfare on any airline in the first 12 months plus free airport lounge access worldwide for only a $450 annual fee. Why I got the card.