I earn a commission for some links on this blog. Citi is a MileValue partner.
This post may contain affiliate links. Read my disclosure policy here.
This is the twenty-fifth post in a monthlong series that started here. Each post will take about two minutes to read and may include an action item that takes the reader another two minutes to complete. I am writing this for an audience of people who know nothing about frequent flyer miles, and my goal is that by the end, you know enough to fly for free anywhere you want to go.
Airlines and hotels offer elite status that rewards frequent travelers who are loyal to a single brand of airline or hotel. These perks can be incredibly valuable, or they can be not worth the time and money taken to earn them.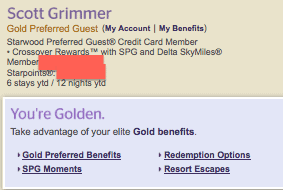 Airline status typically comes with better seats and fewer fees. Lower tier elites might get access to those extra-legroom seats in coach and a reduction in some fees. Top tier elites will get upgrades to first class on domestic flights, a few upgrades to business class on international flights, and waivers of change and cancellation fees.
Hotel status comes with freebies like late checkouts, free internet, free breakfast, suite upgrades, access to a club room, and more points per stay.
How do you earn hotel status?

How do you earn airline status?

Is status worth chasing?