I earn a commission for some links on this blog. Citi is a MileValue partner.
Update 3/24/15:
American Airlines has confirmed that the integration of AAdvantage and Dividend Miles will begin, though the process could take several days.
Tomorrow (3/25/15) is the last day you can book US Airways Dividend Miles awards.
————————
The reliable rumor is that American Airlines and US Airways plan to combine their mileage programs on March 28, which is this Saturday.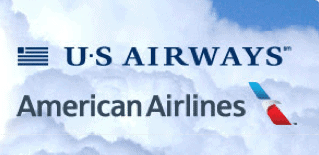 Now the word is that the programs plan to combine March 28, though that could be backed up if there are problems with the combination.
Reliable Rumor?
The most recent word from the Traveling Better forum features input from JonNYC, a legendary source of inside info on American Airlines.
When he talks about what American Airlines is about to do or what its computers say a routing rule is, I believe him.
We can't be 100% sure that we're about to see an announcement that the US Airways and American Airlines frequent flyer programs will merge March 28, but I am going to make prudent preparations as if they will. Here's what JonNYC says:
The date of "single frequent flier program" is…March 28.
Listed as a target date, so I'd imagine could change, but that's the date being aimed for.
What You Need to Do
Link your US Airways and American Airlines accounts, so that your US Airways miles are seamlessly transferred to AA miles when the programs combine.
Burn US Airways miles for the awards on which its award chart is cheaper than AA's.