One of the most common reasons why people think frequent flyer miles are worthless is because they had a bad experience with miles expiring. After all the effort put into collecting miles, it would be quite a shame if they expired without taking you on a dream vacation.
If you've ever had any of these questions, you are in the right place for answers: How long do you have until your miles expire? What can keep them from expiring? If you close a credit card, do the miles expire? Are the rules the same for all miles and points?
Will closing my co-branded card cause my miles to expire?

Closing a credit card that is co-branded with an airline (such as the Citi AAdvantage card or Chase United MileagePlus Explorer card) will never, by itself, cause your miles to expire. Co-branded credit cards deposit the miles you earn from signup bonuses and spending directly into the account you have with the airline, so they are no longer linked to the credit card. I have a United card. You can see that miles earned with a Chase United MileagePlus Explorer card are transferred to United: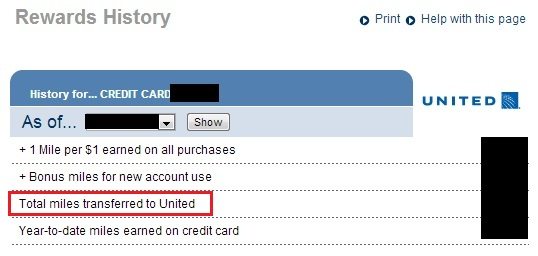 And I confirm that by logging into my United account. So if I ever cancelled that card, the miles would still be safely in my United account.
What will cause my miles to expire?
What does cause miles to expire, however, is a lack of activity in the program account for a specified period of time.
Delta miles do not expire.
American Airlines, United Airlines, US Airways, and Hawaiian Airlines' miles expire after 18 consecutive months of account inactivity
British Airways Avios expire after 36 consecutive months of account inactivity.
Full details on the expiration policies for some major airlines can be found here:
American Airlines AAdvantage Program
US Airways Dividend Miles Program
Hawaiian Airlines HawaiianMiles Program
The danger of mile expiration does often come when you cancel a credit card. If I cancel my Citi AAdvantage card, I am no longer earning American Airlines miles on purchases. I have to make sure that there is some sort of activity–either earning or redeeming–in my AAdvantage account within the next 18 months, or I will lose all my miles.
Luckily keeping your miles from expiring is trivially easy. Any earning or redeeming keeps them active.
How can I keep my miles from expiring?
If you are coming up on the 18 month deadline and need a quick way to keep your miles active, there are a number of things you can do.
Dining programs: Signing up for dining programs allows you to earn miles when you eat out at certain restaurants. Scott has details on how to use this to keep your miles active here.
Purchase miles: Purchasing miles is normally a bad idea, as you end up paying more than the value of the mile. However, if you need to keep your miles active, you can purchase a small number of miles in the program you need to keep active. Hawaiian Airlines charges $14.78 for 500 miles. United charges $35 + 7.5% tax for 1,000 miles. Google "purchase [airline] miles" to quickly be taken to any airline's mile purchase page.
Donate miles: All the major carriers allow you to donate miles to non-profits such as the Make-A-Wish Foundation, Operation Hero, UNICEF, and various other charities. While this is best done out of the goodness of your heart, a donation of miles will also keep your account active. Scott has a post on where you can donate miles here.
Preservation fee: US Airways allows you to pay a $9 preservation fee after 15-17 months of account inactivity. This extends the life of your miles for another 18 months.
What if my miles have already expired?
Hopefully you are reading this before your miles expire. If, however, you let your miles expire, some programs let you buy back the miles you lost for a fee. These reactivation policies vary from program to program.
For example, American Airlines allows you to reactivate any miles that expired dating back to 2002. They charge $200 for up to 50,000 miles, $400 for up to 75,000 miles, and $600 for 75,000+ miles. US Airways allows you to buy back expired miles within 18 months of their expiration. They charge $400 to reinstate 100,000+ miles, $250 to reinstate 50,000-99,999 miles, etc.
The policies for buying back United Airlines miles and Hawaiian Airlines miles can be found by following the links.
In general, buying back your miles is a great deal. I would gladly pay $400 for 100k US Airways miles, which are enough for a roundtrip business class ticket to Europe. But, it's better not to let your miles expire and have to pay the fee.
What about my bank points?
All that was about frequent flyer miles. Bank points are quite different.
Closing a credit card that earns bank points can cost you all of the points in the account. These cards hold the points that you earn in the credit card account–for example, the Ultimate Rewards points that you earn using your Chase Sapphire Preferred card are held in your Chase Sapphire Preferred account. If you were to simply cancel this card, you would lose all the points you worked to accumulate.
Luckily, transferable points are easily transferred to another account within that loyalty program. In order to avoid losing transferable points when you cancel a card, transfer them into another account within that loyalty program before you cancel.
In our example of cancelling a Sapphire Preferred, you would need to transfer your Ultimate Rewards into another account of yours that holds Ultimate Rewards to avoid the points disappearing. You could achieve this by transferring them into your Chase Ink Bold account or your Chase Ink Plus account.
Or, of course, you could transfer the points to one of the airline, hotel, or rail partners, so you could transfer the Sapphire Preferred's Ultimate Rewards to United before canceling.
Recap
Frequent flyer miles do not expire when you close the credit card used to earn them, but they do usually expire after a set number of months of inactivity within that airline's loyalty program account. In order to avoid your miles expiring, you can keep your account active by doing anything that changes the account balance like redeeming miles, signing up for a dining program, purchasing miles, or donating miles. If you accidentally allow your miles to expire, some airlines allow you to reinstate them for a fee.
Transferable bank points will disappear from your account when you close the credit card used to earn them. In order to avoid losing these points, transfer them to a transfer partner or another account within that bank's loyalty program before you close the credit card.
------------------------------------------------------------
Editorial Disclaimer: The editorial content is not provided or commissioned by the credit card issuers. Opinions expressed here are author's alone, not those of the credit card issuers, and have not been reviewed, approved or otherwise endorsed by the credit card issuers.
If you liked this post, sign up to receive one free daily email every morning with all of the day's posts! You can also follow MileValue on Twitter and Facebook.
Earn 50,000 bonus points (worth $800 in American Airlines flights) after spending $3,000 in the first three months on the Citi Prestige® Card. Plus get a $250 Air Travel Credit each calendar year, free airport lounge access worldwide, and your fourth night free on hotel stays. Why I got the card.