The Chicago Seminars wrapped up today after a weekend filled with information, networking, and free candy.
MileValue sponsored the event, so we had a table where I was giving out free t-shirts and information on our Award Booking Service.
I think everyone looks better in a MileValue t-shirt.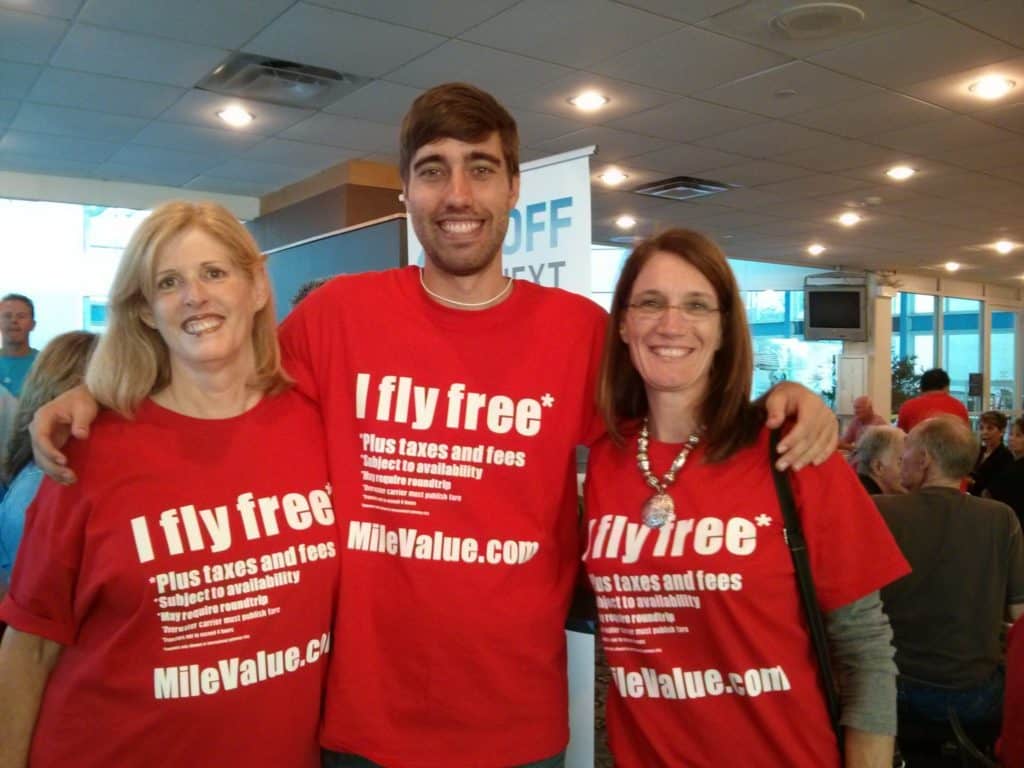 And here's some of the best award bookers I know in front of the MileValue table.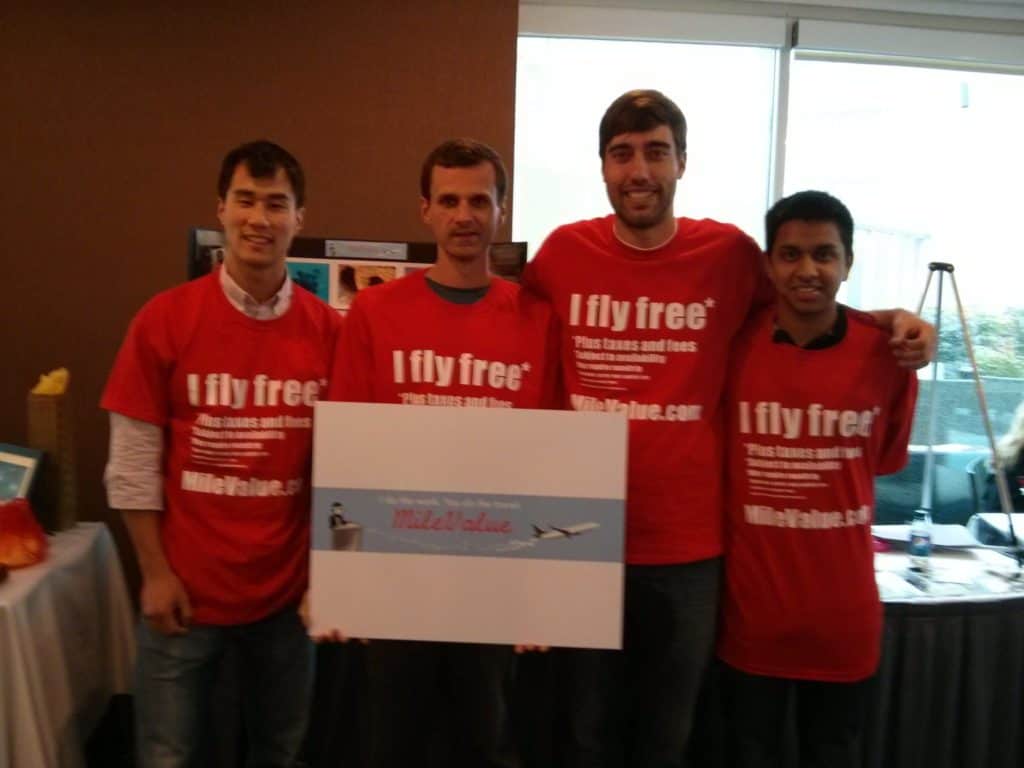 At the table, I had printed some of my favorite photos from my nine months on the road this year, and there was even a contest where I awarded a $50 gift card to loyal reader Victor for correctly guessing the country of the three unlabeled photos. Care to venture a guess?
Some of your and my favorite bloggers were there including Frequent Miler, The Points Guy, Mommy Points, Delta Points, First2Board, Lucky, and many more.
I enjoyed talking to them, long time readers, and folks who hadn't yet heard of MileValue. I was able to meet a lot of people over the meals, breaks, and after-hour drinks.
Unfortunately because I was manning a table outside the seminar rooms, I didn't have a chance to hear very much of the actual presentations, though I heard good reports from folks who went to the presentations.
The event ran very smoothly thanks to Rick Ingersoll, Howie from the Frugal Travel Guy, and dozens of other volunteers.
I can't wait for next year. If you haven't gone to the Chicago Seminars, you are missing out.
———————————————————–
Also there was this hero and role model! (Yes, those are all credit cards. No, not all of his cards are pictured because he also had a few necklaces full of them.)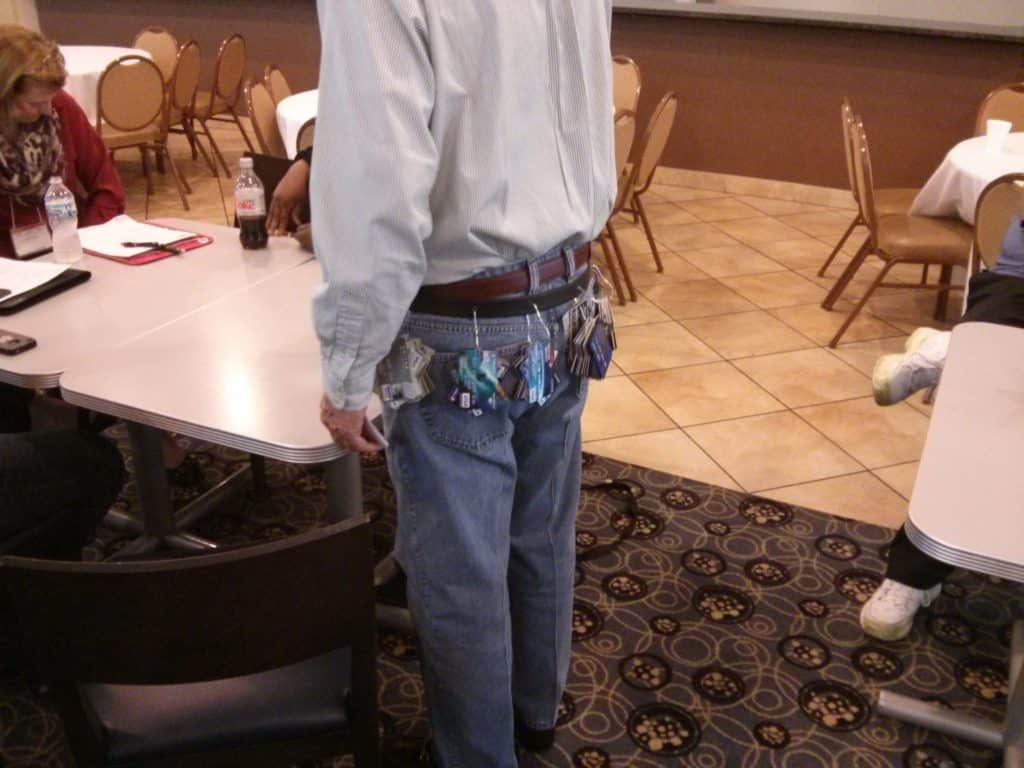 ------------------------------------------------------------
Editorial Disclaimer: The editorial content is not provided or commissioned by the credit card issuers. Opinions expressed here are author's alone, not those of the credit card issuers, and have not been reviewed, approved or otherwise endorsed by the credit card issuers.
If you liked this post, sign up to receive one free daily email every morning with all of the day's posts! You can also follow MileValue on Twitter and Facebook.
The Chase Sapphire Reserve comes with 100,000 bonus Ultimate Rewards after spending $4,000 in the first three months that you can transfer to United miles, Singapore miles, Southwest points, British Airways miles, or use for 1.5 cents each toward any flight, hotel, or car rentals.
Plus the card offers $300 in credits toward any travel purchase each calendar year, which is $600 in your first 12 months of cardmembership, $100 toward Global Entry, and worldwide lounge access. Basically it's the best credit card ever, even with a $450 annual fee.