I earn a commission for some links on this blog. Citi is a MileValue partner.
Global Entry is an awesome service of the US Customs and Border Protection. Enrollees can bypass the sometimes horrific entry lines upon arriving at their US point of entry, using an automated kiosk instead of talking to an agent. Many frequent fliers are enrolled in Global Entry; I enrolled after my worst experience entering the country ever.
My Worst Ever Experience Entering the Country
Last fall, I hopped on a mistake fare that let me spend 12 days exploring Guatemala, El Salvador, and Honduras for $170. As is customary on my trips, I didn't bring a razor. So I was flying back from Tegucigalpa, Honduras, having visited three countries with tons of drug activity, looking like a scraggly, shady character and carrying only one small bag. Would you trust this guy?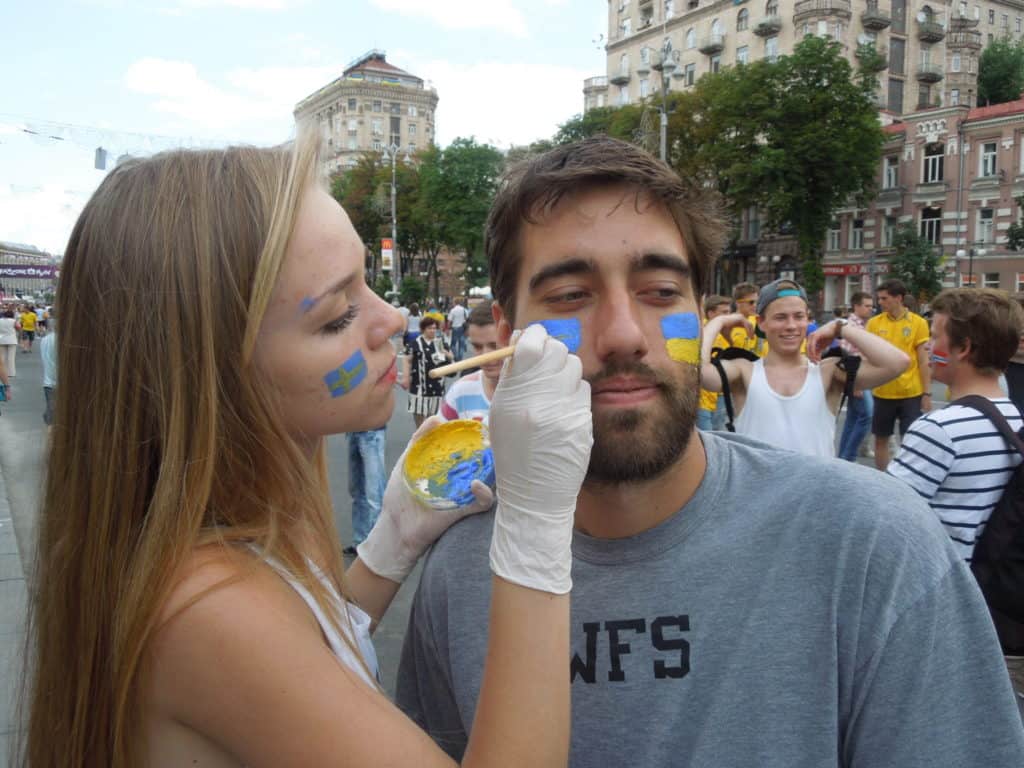 As I walked briskly down the hallway at Houston-Intercontinental toward passport check, an agent blocked my path.
"Sir, can I see your passport?"
I was a little surprised since I'd never been asked that before getting to the little passport checking booths. I took an extra step before the command registered and I handed the passport over.
"Sir, please step back in front of me."
Nothing like a pointless command to show one's authority since he could just have easily turned to face me. Next, he asked the question I always flub.
"Why did you visit Central America?"
I had a lot of reasons to travel–wanderlust, practicing Spanish, the mistake fare–but at that moment, I could only think of the overarching reason.
"Why wouldn't I travel?" I don't consider not traveling a more natural state than traveling, such that one needs a reason to travel.
The agent marked my declaration form with some code letters. Uh-oh.
I passed through passport check without incident and headed straight to customs, since I didn't check a bag. When I handed the agent my declaration, he motioned me to the additional screening area. There was a line, so I pulled out my phone to pass the time.
An agent doing the manual bag searches snapped, "Sir, do you see that sign? You can't use your phone in this area." Uh-oh, I'd fallen afoul of a second arbitrary rule, annoying the agent who would search me in the process.
When it was my turn, the agent searched my bag while making what seemed like innocuous small talk.
"You're a poker player? That's so cool. Would I find you if I looked online? Any big cashes?"
"No, I play cash games, so I wouldn't show up. I think googling me only shows a tennis match from when I was eight in the Honolulu Advertiser."
Later, he said, "Sounds like a cool trip. Were you bragging to all your friends beforehand?"
"No, it was last minute, I just told my brother."
During our friendly chat and search, there was another agent sitting 15 feet away at a computer. After the search, the agent searching went to confer with the computer agent. He told me to wait. He came back, and delivered an odd piece of news.
"We weren't able to find that tennis result you promised we'd find, so we'll have to move to the next step."
"Promised you'd find? I said I think there's a tennis result online." How is this in any way relevant to whether I am a terrorist or smuggling contraband anyway, I'm thinking. At this point, I probably stopped being friendly, which was not necessarily the best choice, but I was angry. I'd been searched; I wanted to go.
Him: "Well, please give me your brother's number, so I can call him and verify the details of your trip."
Me: "I don't want to do that. He's at work. Am I required by law to give you his number?" I knew I wasn't.
Him: "No, but if you don't want to give me his number, we may have to escalate."
Me: "What would that entail?"
Him: "Taking you to a hospital for an x-ray."
Me: "Here's his cell phone number."
The agent disappeared to call my brother while the agent at the computer kept pecking away. A few minutes later, the searching agent returned. "I don't think that was a real number. It disconnected after ringing a few times."
My brother not setting up his voicemail was getting me intp more trouble with CBP in this bizarro world where irrelevant details determined if I was a criminal. As I was about to give his work number, the computer agent called over the searching agent. The searching agent returned in a minute.
"We found the tennis results; you're free to go," he said.
I left, contemplating how ludicrous that criterion was for determining whether I was or was not trying to break US law: I had a tennis result online from when I was eight, and I told the agents about it.
As annoying as the whole incident was, there is an easy way to avoid it. With Global Entry you can almost completely avoid contact with CBP agents. Getting Global Entry works like this:
First, you sign up online at globalentry.gov, filling in a long form about past employment and residences. After your application is accepted, you are invited to apply for an interview slot at a nearby airport that has CBP agents.
The interviews start and end right on time, so they can be scheduled for a time when you know you'll have to go to the airport to fly out of it already. For instance if you know you have a 2:30 PM flight out of LAX, you can schedule your interview for 12:40 PM and kill two birds with one stone.
In the interview, they are trying to assess the risk that you are a terrorist or smuggler. They asked me questions about my job, how often I travel, where my upcoming trips were headed, and similar questions. I just answered honestly and concisely, and we spent most of the 20 minutes talking about poker.
At the end of the interview, they show you how to use a Global eEtry kiosk. They also input your fingerprints and scan your passport. They don't officially accept you into the program during the interview; they tell you you will receive an email saying to sign back into the computer system where the process began to see your changed status.
The email will come within a week, and you will be enrolled in Global Entry. Now you can skip the line and head straight to the kiosk. You don't even have to fill out the customs form flight attendants distribute to everybody.
After you land, the kiosk takes about 30 seconds. You scan your passport, hold your fingertips on the machine, and select "No" to all the customs questions, and a receipt is printed out. You flash the receipt to an agent in the passport area and give it to the an agent in the customs area, and you are on the curb.
My last flight, I landed in LAX from London and was on the curb in 7 minutes 21 seconds. It would have been faster, but I beat the customs agent to his station I was so fast. My first time using Global Entry in March, landing in LAX from Istanbul, was similar.
Global Entry costs $100, and I think it's well worth the price. Additionally if you have a Platinum Amex, you will get a $100 statement credit to cancel out the Global Entry charge.

The bottom line is that Global Entry takes getting through US entry requirements from an ordeal to a breeze. And make sure you know where to find your junior tennis results online.