On Monday, I published "Free One Ways on Alaska Airlines Awards." You haven't read it yet? What? Read it!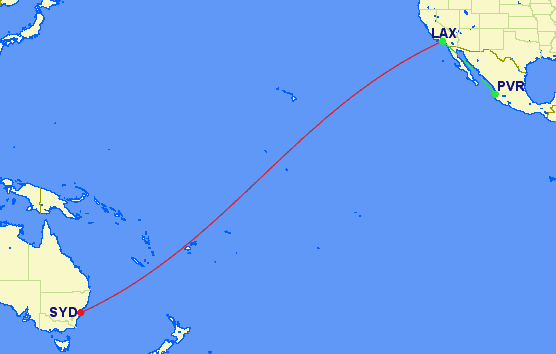 I got some questions about people having trouble with the search function, not finding as much award space as they were expecting to find.
What's the one tip I would give to find more award space when searching for free one ways on Alaska Airlines awards?
Troubleshooting Search
In general, I would search each part of the award–the main award and the free one way–separately as one way award searches before searching them as a  single multi-city award.
This is one of the basic principles of searching for awards: when you're having trouble, search segment-by-segment.
Once you find the main award and the free one way separately, perform the multi-city search explained in Monday's post.
This makes it much easier to pinpoint the exact dates you want for both parts of the award. If you start with the multi-city search, you might miss some good space. Let's look at a common problem that this segment-by-segment searching solves, using an example from the original free one way post. At the top of multi-city search results, you can change the date with a single click.

My search was:
Sydney to Los Angeles on April 21
Los Angeles to Portland August 5
If I click on April 22, then it doesn't just change the date it searches for the first part of the award. It also pushes back Los Angeles to Portland one day to August 6. When you search multi-city you are really hunting and pecking for space with exactly X days between the flights. When you search for each leg separately as a one way search, you are casting a wider net.
The problem with a multi-city search is that it will only return results if there is award space for your main award and free one way the exact number of days apart as you originally specified.
For instance, if you specified a 100 day stopover at home between trips, alaskaair.com will only show space with 100 days between it. Even if you're willing to have 99 or 101 days between trips, alaskaair.com as currently configured won't find that award space on a multi-day search if your input dates are 100 days apart.
Search each part of the award separately though, and you will easily find all the award space that exists, letting you type in dates with award space on the multi-city search.
Happy searching!

---
Editorial Disclaimer: The editorial content is not provided or commissioned by the credit card issuers. Opinions expressed here are author's alone, not those of the credit card issuers, and have not been reviewed, approved or otherwise endorsed by the credit card issuers.
If you liked this post, sign up to receive one free daily email every morning with all of the day's posts! You can also follow MileValue on Twitter and Facebook.